Shows
Art Shows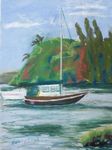 Exibits
,

Shows and Awards
I have been in many juried shows most recently:
12th Annual Pastel Artist's of Hawaii juried by Liz Hayward-Sullivan

Hawaii Nei 2018

Hawaii Nei 2017

Hawaii Nei 2016
11th Annual Pastel Artist's of Hawai

juried by Susan K

utzinsky
Return of the 'Alala at Volcano Art Center
Pastel Artist's of Hawaii members show -Best in Show
Hawaii Nei 2015

10th

Annual Pastel Artist's of Hawaii juried by Teresa Saia
Hawaii Nei 2014 Wailoa Art Center
Big Island Plein Air Show at Wailoa Center

Hawaii Nei 2013 Wailoa Center

8th Annual Pastel Artist's of Hawaii juried exhibit by Susan Olgivie 2012

Hawaii Nei 2012 exhibit at Wailoa Center

EHCC Fall Arts Festival Nov. 2011

Pastel Artist's of

Hawaii

2

nd Annual Member's Only Show –

Honolulu, HI

East Hawaii Cultural Center (EHCC) Member's Only Show Dec. 2010 Hilo, HI

Animal Friends: Furred and Feathered Wailoa Center Dec. 2010 Juried by Shelly Maudsley White,

First Place

and Honorable Mention

Malama 'Aina-Artists in Conservation group show at EHCC 2010
Hawaii Nei 2010 -

Honorable Mention

juried by Jack Jeffry &Gretchen Grove

34th Annual Spring Arts Festival 2010 EHCC juried by David Belkne

Sixth Annual Open Juried Pastel Exhibit Nov. 2009 juried by Alan Flattman

EHCC Trash Art Show Oct 2009 juried by Ira Ono

Hawaii Nei 2009 at the Volcano Art Center

Plein Air Painters of Hawaii 3rd Annual Statewide juried exhibit Nov.7 2008 juried by Fia Mattice. exhibit at Wailoa Art Center

5th Annual Juried Open Pastel exhibition-Pastel Artists of Hawaii Oct. 25 2008 juried by Greg Biolchini

Earth, Air, Fire and Water, Waimea Arts Council May 2008 Firehouse Gallery, juried by Linus Chao

23rd Annual Helen M. Cassidy Memorial juried show Oct. 2007 Waimea, Hawaii

Hilo

in our H'arts 4th Biennial juried exhibit Aug. 2007 Hilo, Hawaii

Third Annual Open Juried Pastel Exhibit Oct. 2006 Honolulu, Hawaii

Pacific International Pastel Society Pastels Only Show Nov. 2005 Hilo, Hawaii

third place awarded painting

The Arts Pacifica Biennale 2005 Waimea, Hawaii

The East Hawaii Cultural Center Fall All Hawaii 2005 Hilo, Hawaii

Women of the Big Island Goddess Show 2005

Pana'ewa Rainforest Zoo Exhibition June 2004

Hilo

in our H'arts 2nd Biennial juried exhibit Nov. 2003

Hilo

in our H'arts juried exhibit 2001

In Nov. 2005 I had a one woman show at the Wailoa State Gallery

"Orchidelerium" paintings of orchids.

.